Hello.
To RemoteView users.
This is a notification that the RemoteView has been updated moreover the version name and login page has been changed.
<Change of Version name>
– Previous RV Personal type -> Changed to "RV Standard" version
– Previous RV Business type -> Changed to "RV Enterprise" version
<How to login to previous RV personal type>
Login page for new version has been integrated where Enterprise ID has been added.
For previous users of RemoteView Personal type, only enter User ID and Password on the login page.
(No need to enter Enterprise ID)
<Before update – RV Personal type> <After update – RV>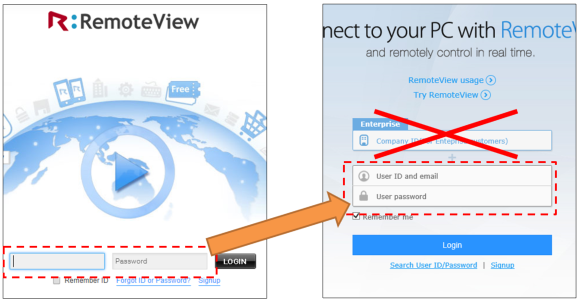 Thank you.