If you are using RemoteView Enterprise version, you can register and manage multiple users.
[Adding and managing groups]
1. Manage remote PCs by group.
2. Allow access/control only to the users specified in the folder.
3. Group management is available in remote PC management.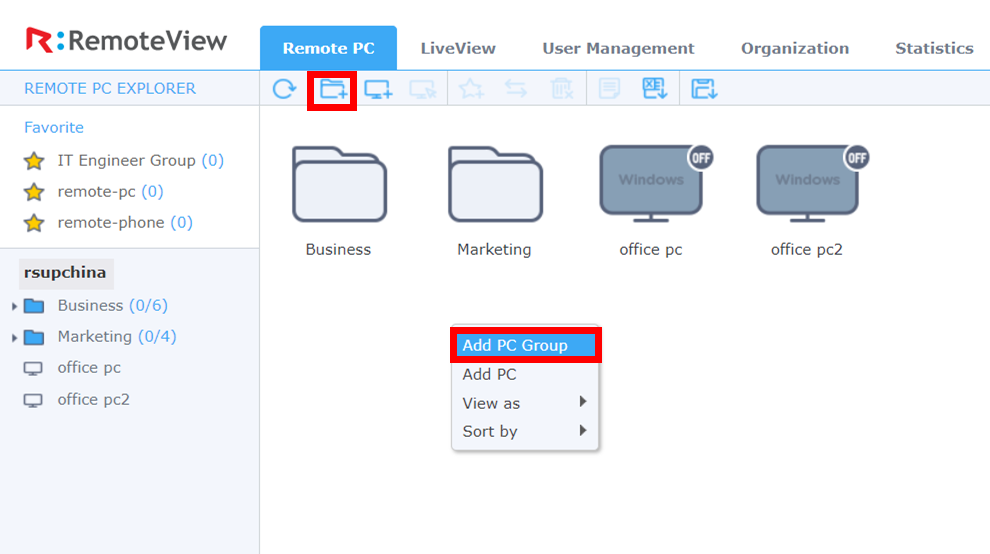 1) Right-click the Add Folder icon or click Add Group.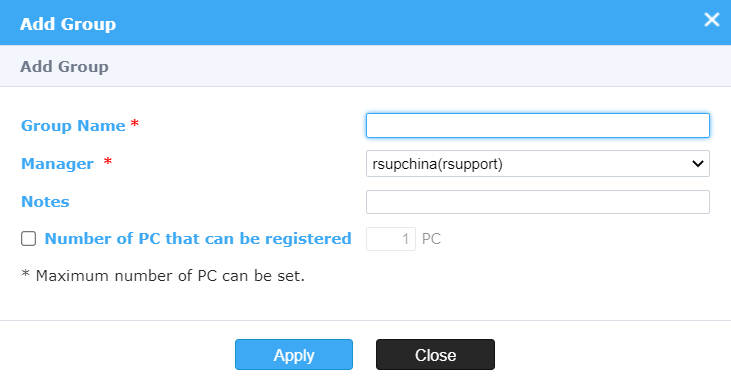 2) Enter the required group name and manager of the group to be added and press apply.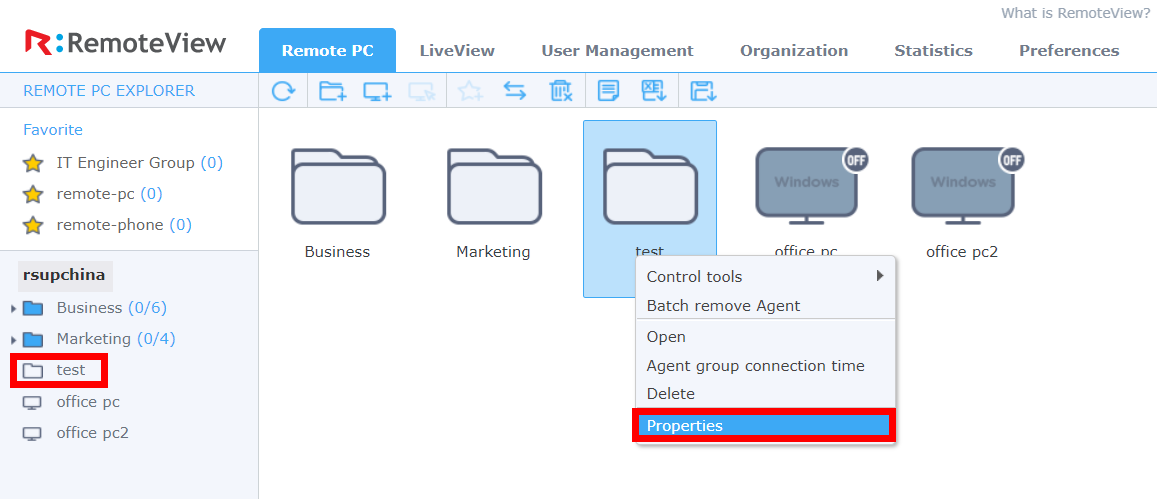 3) Right-click the remote PC explorer or folder icon > click Properties.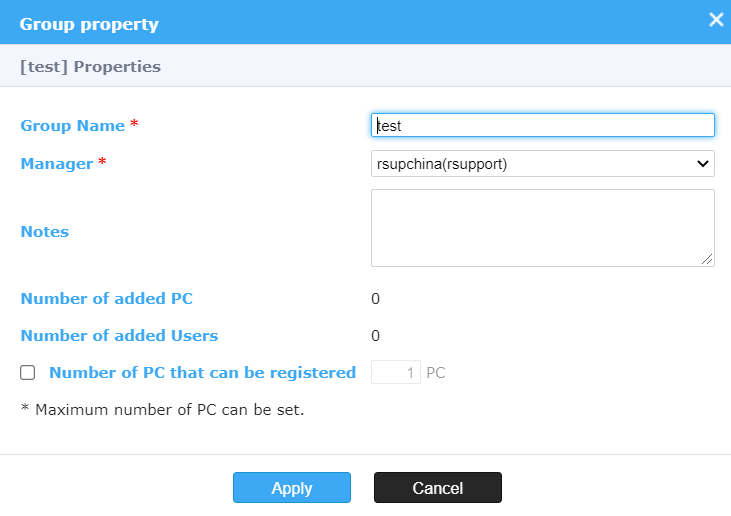 4) Change remote PC (agent) group
*Note: If you have assigned the PC to a wrong PC group and needs to move, then
> Click the remote PC to move the folder by Drag & Drop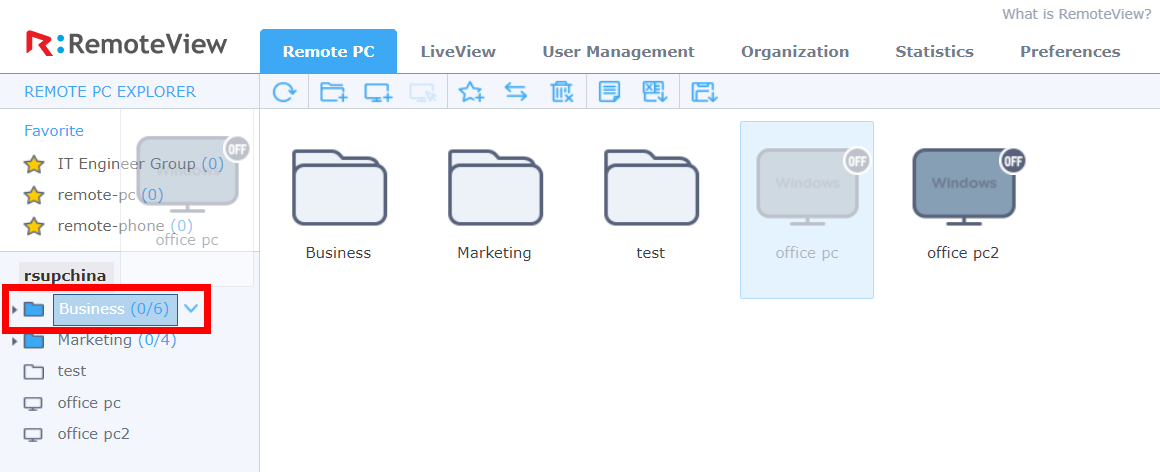 > Remote PC (agent) group permission change notification popup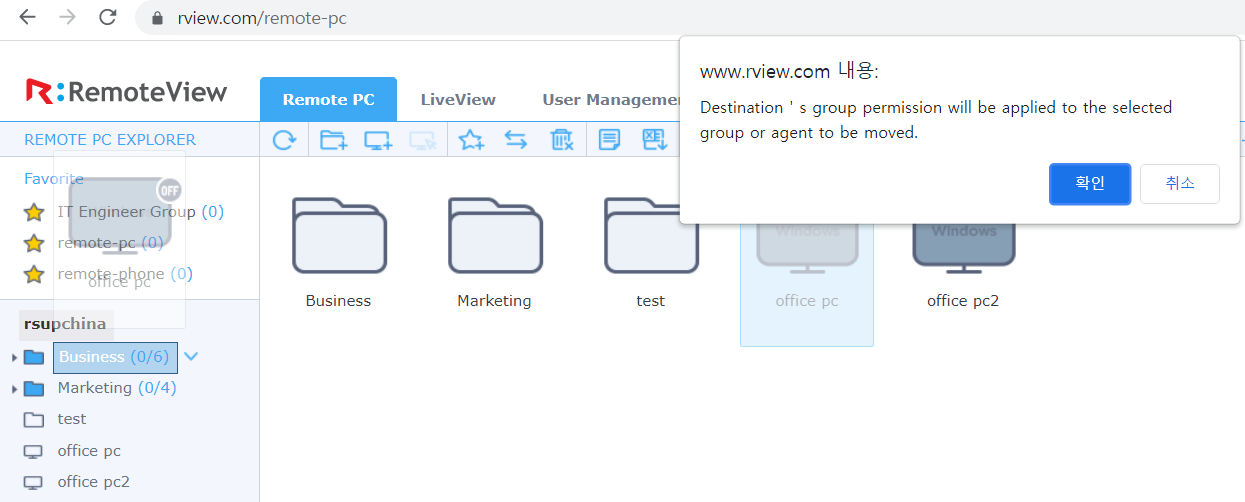 > Remote PC (agent) can be checked from the moved folder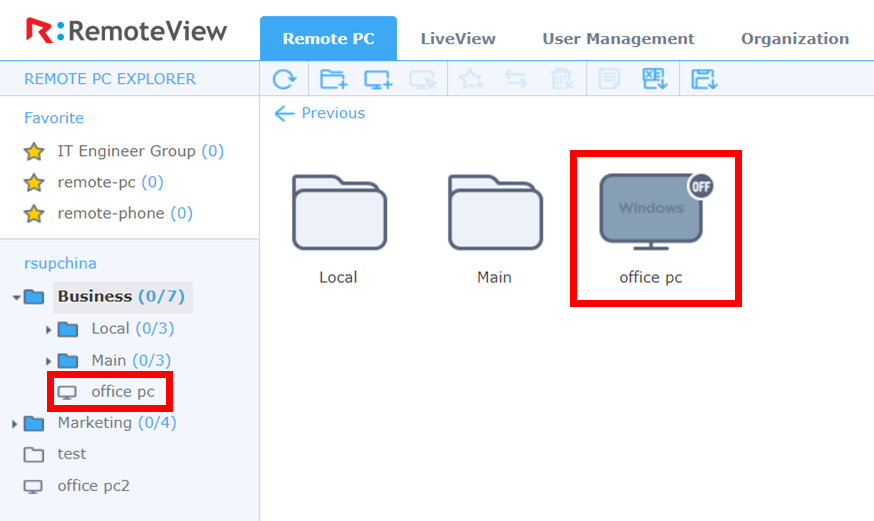 [Adding and managing users]
1. Assign users to connect to a specific agent.
2. Multiple users can be managed as a group.
3. Designate or add users who can access and control specific devices, or group them to manage them.
Here's how to create a user.
'* Managers receive the same privileges as administrators for groups according to the settings assigned by the administrator account for remote control privileges, and have the same agent control privileges for agents as general user accounts.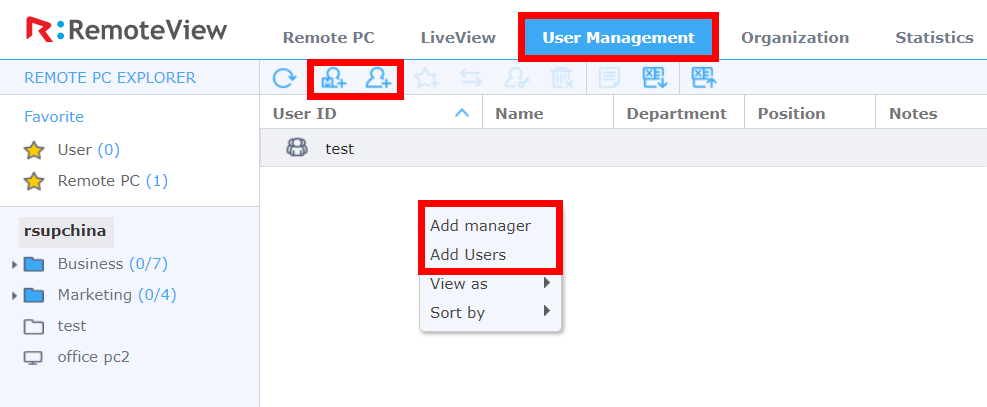 1) Click "User Management" on the top menu bar > Click Add Manager/User.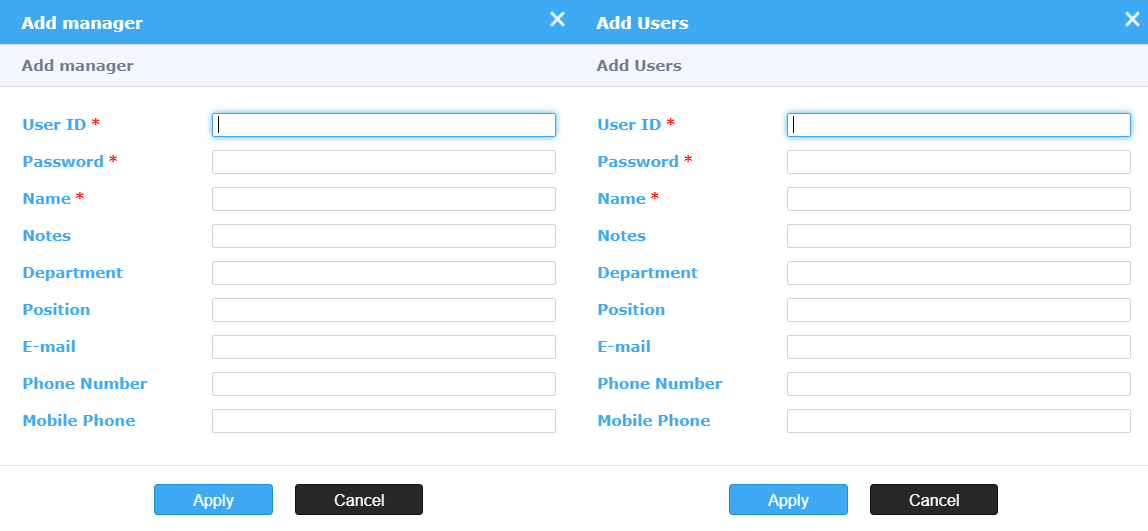 2) Enter user ID, password, name and department > Apply.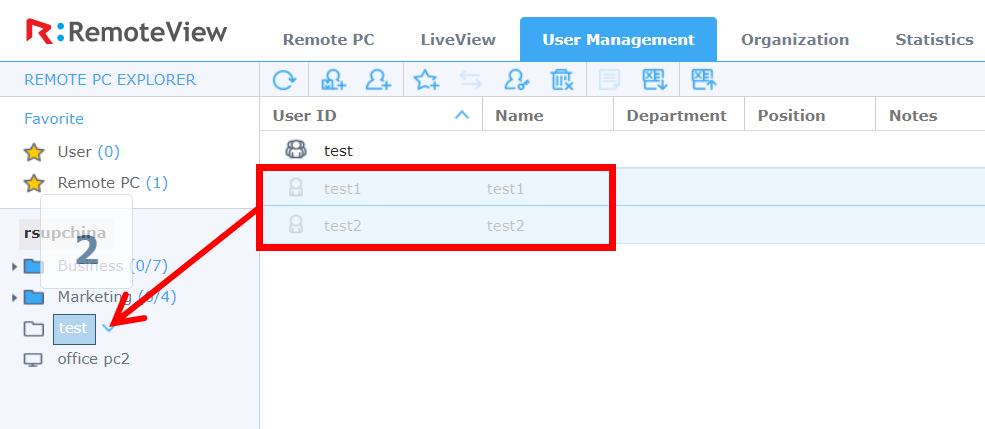 3) Set up a group by dragging and dropping specific users to a folder as shown in the figure.

4) Set the privileges of each user.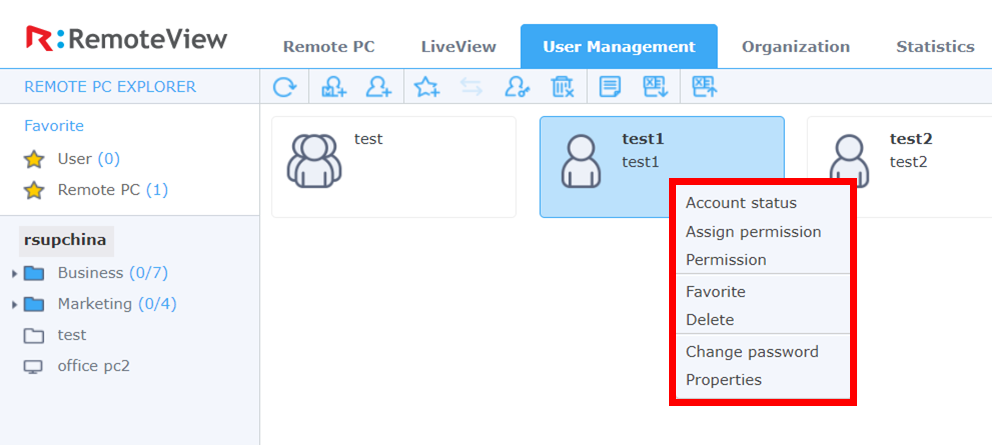 5) Specific user > Right-click to edit/check permissions and information for a user.
6) Select a specific user > Right-click > Click Delete.
If you forgot the password of your user account during deletion, try changing it first and then delete the user.