RemoteView BOX has Wake-on-Lan (WOL) option that helps you power on remote PCs.
BIOS and LAN card settings and related settings must be preceded before the 'Power On to WOL' setting can be activated.
Please refer to the link below for more information.
Link: RemoteWOL Configuration Guide (download)
Enabling power-on with WOL is independent of the initial network setup. If the initial network setup fails, you can activate it on the equipment Setup page.
After activating the power on using WOL as shown in the picture below, enter the IP information of the remote PC (Agent PC) to confirm that the 'Power On to WOL' button is enabled on the service page.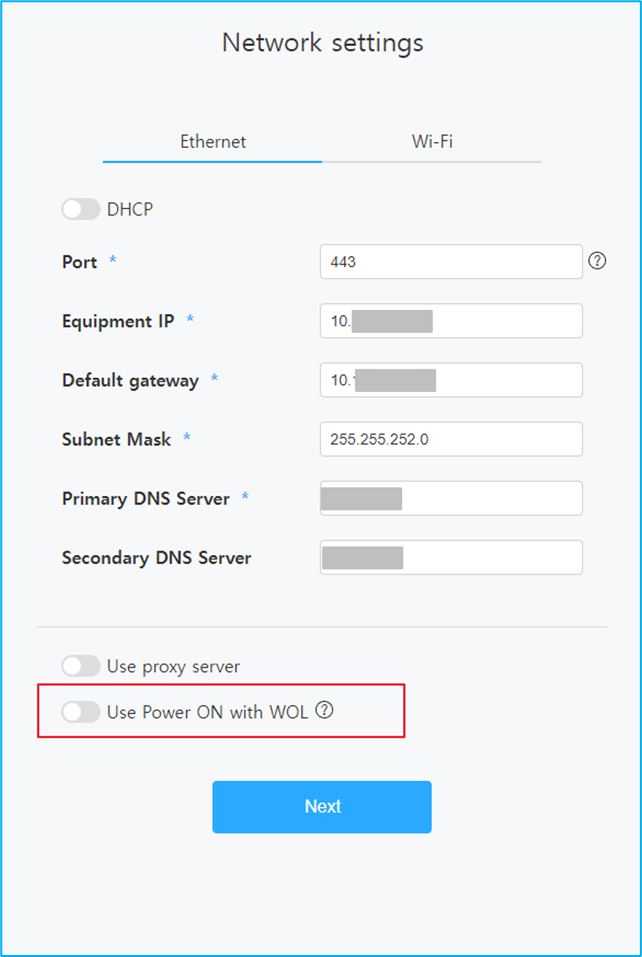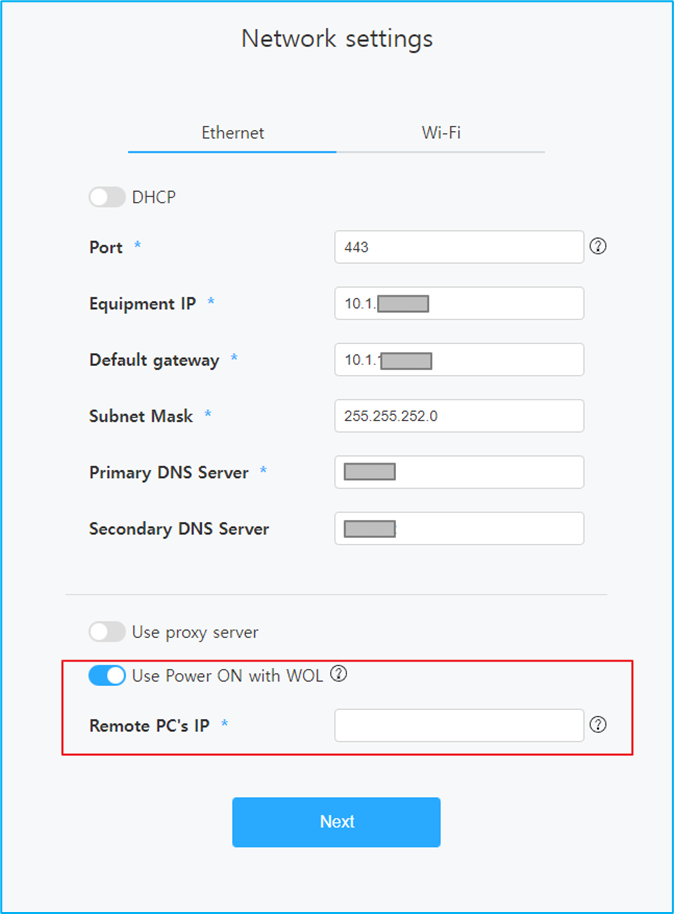 * Even if you have more than one PC on the same network, you can only power on the PC with the RemoteView BOX appliance by attaching it.
* The RemoteView Box 'Power On to WOL' operates independently of the existing RemoteWOL equipment.