RemoteView provides the ability to block and manage the access to specific domain.
This feature is only supported on Windows PCs (Windows 7 or later).
1. From the 'Remote PC Management' menu at the top of the screen, go to the 'Preferences'.


2. From the left menu, go to the 'Company Settings'.


3. Scroll to the bottom and go to 'Remote service Run/Stop settings'.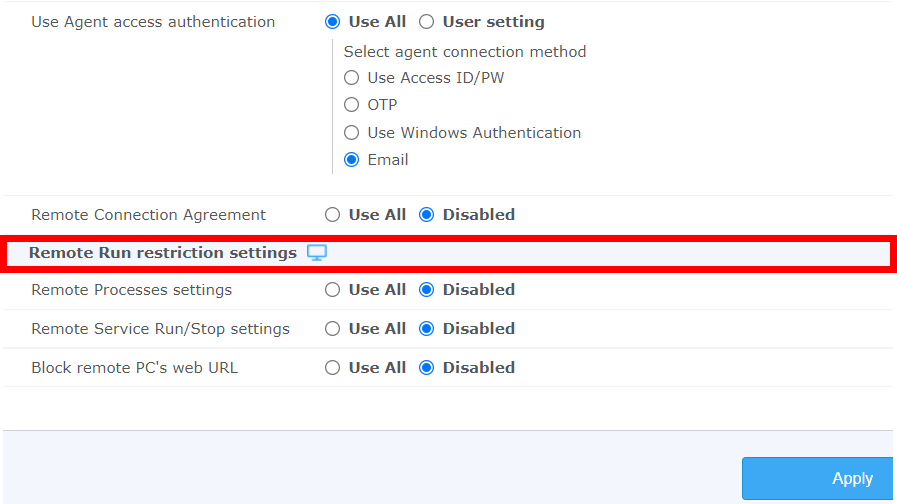 4. Click the Use All button in 'Block remote PC's web URL'.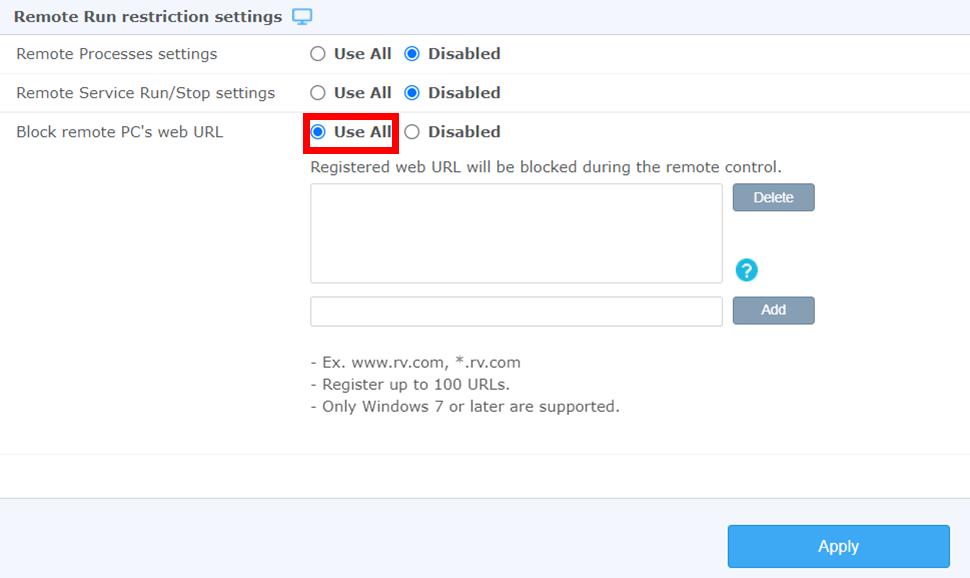 5. Enter the domain address to be added in the input box and click the Add.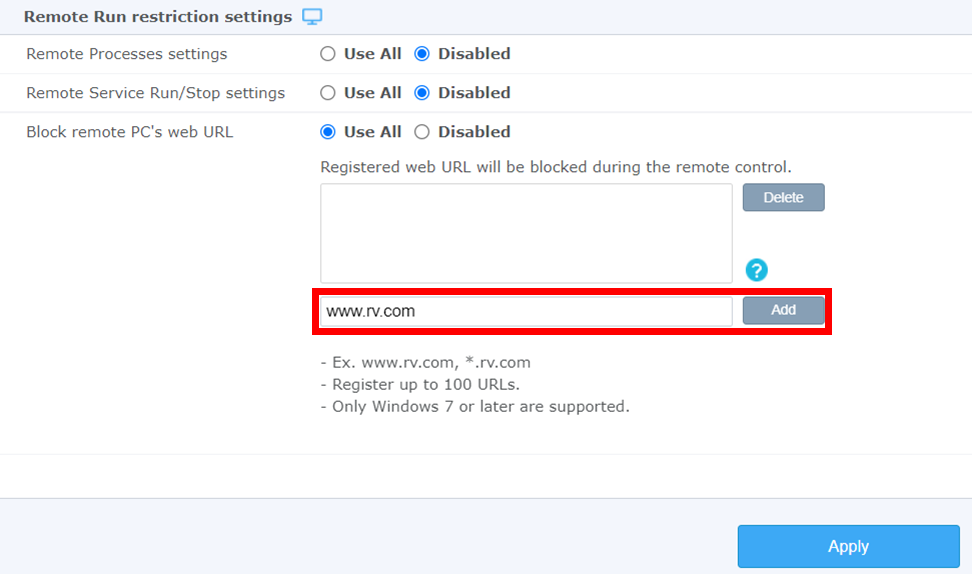 • If you enter a wildcard character (*) in place of a server or domain,
*.example.com or www.*.com or www.example.*
then all addresses and sub-folders that satisfies the rules will be blocked.
• If you enter www.example.com, then all domains that links to www.example.com/ will be blocked.
• If you enter www.example.com/path, then the domains that link to www.example.com will not be blocked.
• You can add up to 100 URLs.
6. If you have entered a wrong URL, click the wrongly entered address and click the 'Delete' button.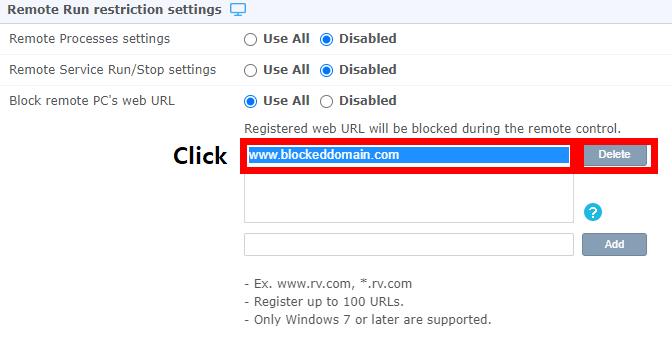 • You can select multiple URLs by holding down the Shift key.
7. After adding all URLs to block, click the 'Apply' button to complete the domain access restriction setting.