In order to reinstall the Agent, delete the agent from the PC list and clean install it by referring to the instruction below.

1. How to delete an agent
(1) Open and log in to RemoteView website. (http://www.rview.com).
(2) Select the PC icon to be deleted by right-clicking the icon.

(3) Select the Delete option.
(4) Enter the access ID/PW to complete the process.

2. How to install the agent on the remote PC
(1) Click the Add PC button (monitor shaped "Plus" icon) under the Remote PC tab at the top.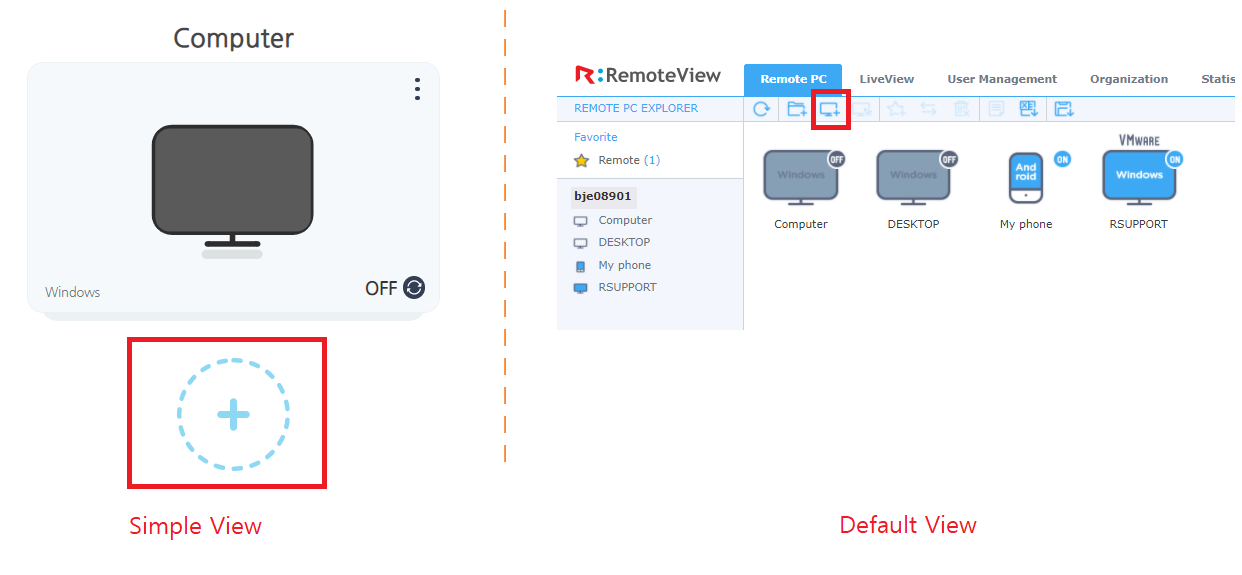 (2) Complete the RemoteView Agent installation wizard form.
(3) When the installation wizard is completed, the agent will be added to the list and can be accessed directly from other PCs.